New technology that makes it easier to start and register a business, manage finances and engage with customers online has also propelled the small business boom. There are apps for everything from building a website to rostering staff, allowing entrepreneurs to quickly build a technology stack for their business needs.
Singh believes that while COVID sped up the trend to more small business creation, the uptick represents a structural change.
$60b bonus
The report estimates that in the next decade, 3.5 million small businesses will be registered by aspiring entrepreneurs, but this could be as high as 4.2 million businesses if growth continues to surge.
These businesses will contribute over $60 billion per year in value added to the Australian economy by 2031 and will support up to 1 million jobs, around 6 per cent of the nationwide labor market.
The profile of entrepreneurs is also shifting away from the middle-aged men with established careers who traditionally started their own business.
The latest wave of entrepreneurs are younger (45 per cent are aged under 35) and more culturally diverse (37 per cent were born overseas).
The number of female entrepreneurs is also on the rise. Women now represent 36 per cent of small business owners, compared with 31 per cent in 2001.
Rowi Singh is one such entrepreneur. She launched her online make up business, Embellish, earlier this month. Her business sells make-up face accessories, such as multi-coloured gems and pearls, that are all self-adhesive and reusable.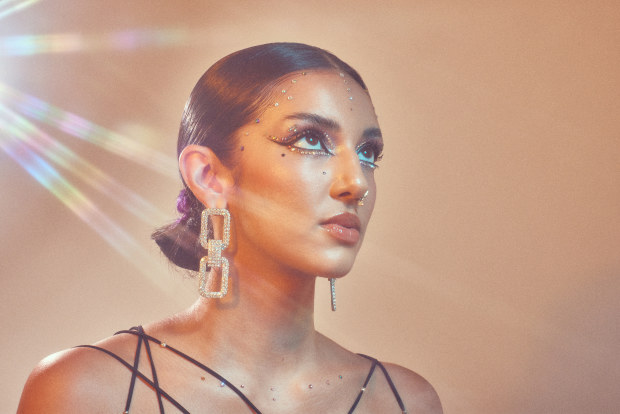 While the 27-year-old Sydneysider had always had the ambition of launching his own business, actually doing so was "incredibly nerve-racking".
"The thought of running a business and all the ins and outs, from shipping logistics to the operations and marketing, and accounting was overwhelming," she says.
"In order to make this an easy process and for me to understand it, I need all the apps, all the help that I can get, with platforms that make it simple and easy to understand, because that's not my forte."
Taking the digital plunge
Singh focuses on the creative side of the business and promoting her products. Social media platforms, including Facebook and Instagram, are the "driving force" behind Embellish.
"It allows me to reach an international audience. Picking up on trends through social media and using the platforms to push my brand has been incredibly useful," she says.
She leaves the numbers to accounting software platform Xero, which she can share with her accountant to keep an eye on things.
She has done a soft launch of the business and will save heavy paid promotions for later, but even so, she already has sold out her first product release.
Singh is not alone in relying on technology to grow his business.
Xero's Where Opportunity Lies report finds that 72 per cent of small businesses founded in the last two years say that technology plays either an essential or important role in their business operations, compared with only 56 per cent of those founded 10 or more years ago.
Lyons says there are many new opportunities for entrepreneurs in Australia.
"Widepread digitalization and the increased use of technology has very much decentralized many workplaces and also creates and unlocks opportunities for work in regional centers as well."
"Successful businesses are those that have a strong partnership with their accountants and bookkeepers and can talk from the same set of numbers and make informed decisions based on financial inputs," Lyons says.
"These small business owners have control of the operations of their business and what's actually going on."
The surge in new business registrations has been driven by the healthcare sector, with a 51 per cent increase in 2021 compared with 2019, and by retail trade, up 49 per cent.
The report predicts the biggest drivers of small business growth over the next decade will be the construction and professional services sectors.
Access Xero's Where Opportunity Lies report here.