​
The Vermont Agency of Agriculture, Food, and Markets is pleased to announce $300,000 in sub-awards to five regional nonprofit food hubs as part of a 2021 Northern Border Regional Commission (NBRC) award. NBRC is a Federal-State partnership to advance economic development and infrastructure in economically distressed counties across Maine, New Hampshire, New York, and Vermont. In Vermont, the Agency of Commerce and Community Development (ACCD) serves as the State-side of this partnership, identifying those opportunities for NBRC investment that will strengthen the local economy and quality of life for all Vermonters.
These awards recognize the importance of bolstering regional food system infrastructure, especially considering the supply chain distribution impacts of the COVID-19 pandemic. Food hubs are one such critical piece of the local food system; food hubs collect, distribute, and market local food products from various farms and producers.
They may sell local produce, meat, dairy, value-added products, or baked goods to wholesale, retail, or institutional markets, and ensure the buyer knows where each product came from through source-identification. Many of Vermont's food hubs also provide farm to school program support, consumer education, transparent pricing, high-quality customer support, and help navigating bottlenecks in reaching diverse markets.
This investment will allow five Vermont nonprofit food hubs to support more farm and food businesses, expand their workforce, and advance ongoing efforts to access larger markets. Grantees include ACORN (Middlebury), Center for an Agricultural Economy (Hardwick), Food Connects (Brattleboro), Intervale Center (Burlington), and Vermont Farmer's Food Center (Rutland).
Awards range from $34,447 to $95,764 and will be used for large infrastructure needs such as walk-in coolers, deep freezers, centralized aggregation and storage, and refrigerated cargo vans.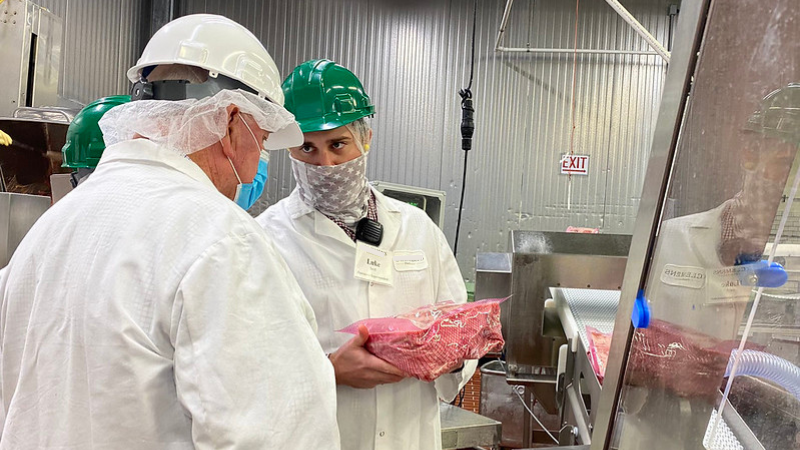 The USDA Rural Development Rural Business-Cooperative Service requests applications for the Meat and Poultry Processing Expansion Program (MPPEP). MPPEP provides grants to help eligible processors build new, or expand their meat and poultry capacity. Grant funds can be used to support workforce recruitment, training, and retention, packaging and labeling requirement compliance, and to offset costs associated with becoming an inspected facility as well.
The maximum award amount is $25 million, or 20 percent of total project costs, whichever is less. There is no minimum award amount.
Application Deadline: May 11
The Forest Products Accelerator is a four month program for startup and seed stage companies from throughout North America that are commercializing new and improved products, services, and technology.
Companies get expert advice and tools to build a market-validated business case, model, and operating plan, along with connections to industry players and resources. Between virtual and in-person programming, teams attend webinars; meet with coaches and industry experts; get access to online lessons; and work on developing their business cases, models, and market plans.
Application Deadline: June 17
Dr. Alexandra Kosiba, Climate Forester for the VT Dept. of Forests, Parks & Recreation, will lead the first 3 webinars in this 5-part series about forest carbon science, markets, and project development. The Securing Northeast Forest Carbon Program is a cooperative effort among the State forestry offices in Connecticut, Maine, Massachusetts, New Hampshire, New York, Rhode Island and Vermont to secure as much of the private forest carbon as possible in the northeast region from 2021- 2024. Attendance is free, but registration is required.
First Webinar: May 4 @ 9 am
The Vermont Land Trust is accepting applications for the 2022 Eric Rozendaal Memorial Award to recognize business innovation, environmental practices, and giving back to the community. This $5,000 award recognizes Vermont farmers and farm workers for land stewardship, innovation, and service to community.
Farmers who are actively working on or managing a commercial farm operation in the state, are residents of Vermont, and have not received this award in the past can apply.
Application Deadline: June 30